Golf
We invite you to extend your stay in Naples to attend CME Group Tour Championship Pro-Am and Tournament – the season-culminating LPGA championship – at the world-famous Tiburon Golf Club at the Ritz-Carlton Golf Resort.
Pro-Am
On the morning of Wednesday, November 20, 2019 – immediately following GFLC – attendees will have an opportunity to play with the best of the best from the LPGA in our official CME Group Tour Championship Pro-Am.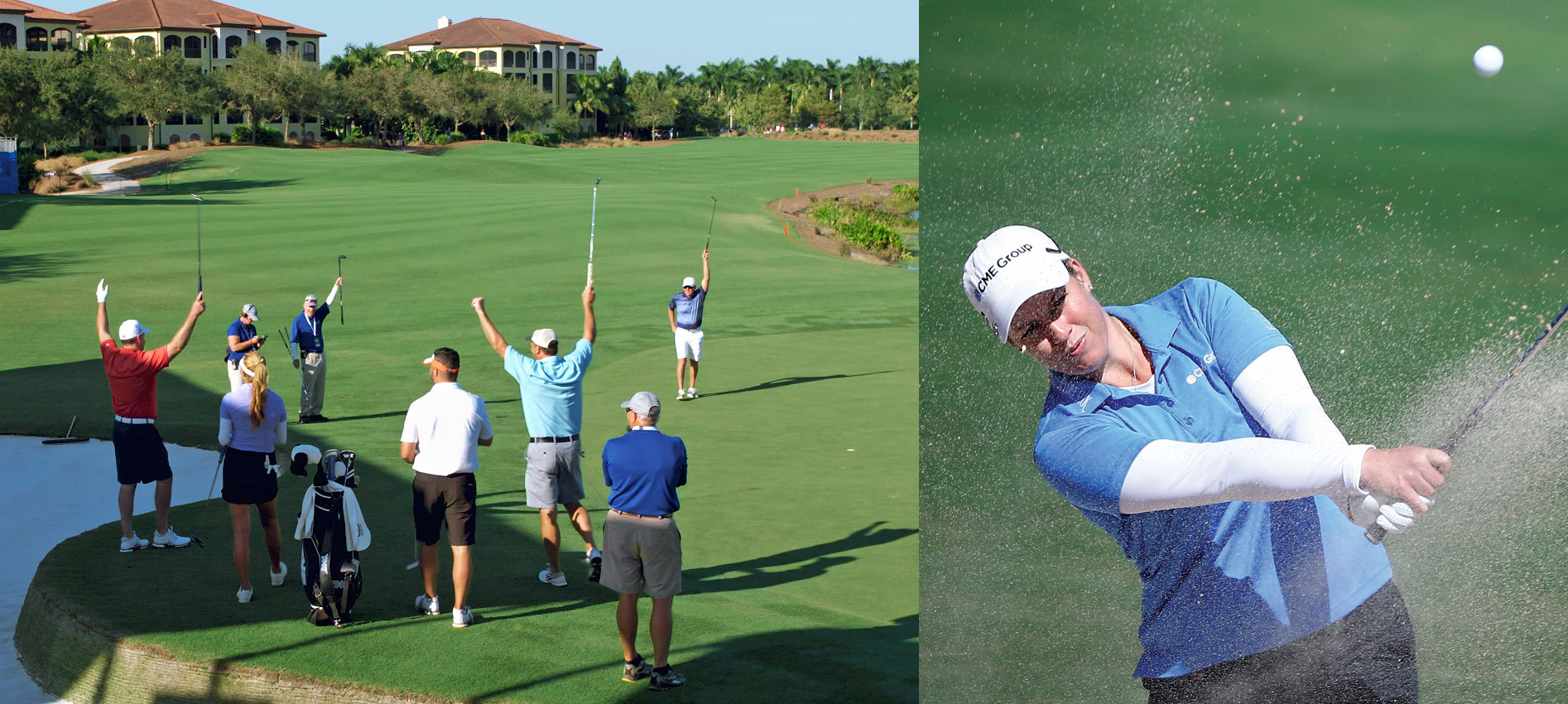 Tournament
GFLC attendees are invited to stay and view the CME Group Tour Championship Tournament (Thursday, November 21 - Sunday, November 24) from our VIP hospitality skybox, as guests of CME Group.